Welcome to Carstairs Psychological Associates Ltd
We are experienced Registered psychologists who provide Court reports in civil, criminal and family cases. Our assessments are based on psychological testing, clinical interviewing and a thorough review of the documentation concerning the case. The research literature may also be reviewed where appropriate to reach a carefully considered, objective opinion.
Dr. Kari Carstairs is the director. She is a diplomate of the American Board of Assessment Psychology, with a speciality in forensic assessment. She has carried out research in psychological testing and regularly teaches and supervises other psychologists in the use of psychometric methods for the assessment of intellectual and emotional functioning. She has presented at the annual conference for the Association of Lawyers for Children and published articles on some of the psychological aspects of family and medical negligence cases. She obtained the Certificate of Expert Witness Accreditation from Cardiff University/Bond Solon in 2004. She is assisted by a team of associates all of whom prepare Court reports for the company. Associates have skills in a wide range of areas, including family dynamics, cross cultural issues, post traumatic stress disorder, personality disorders, and risk assessment. We are all committed to keeping up to date through continuing professional education.
Click here for more information about psychological testing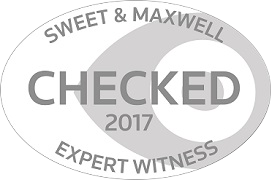 In addition, Dr. Carstairs offers individual psychotherapy and counselling for adults.Click here for further information about this service.